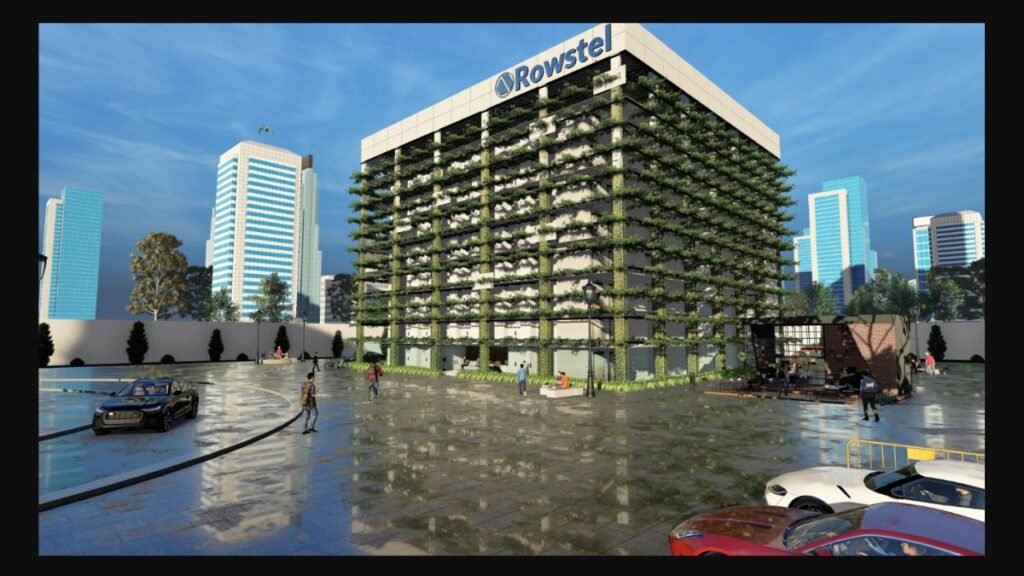 New Delhi (India), February 21: Rowstel is a revolutionary accommodation solution for weary migrants, offering private cabins that cater to every budget and need. Whether you are a student, employee, or migrant worker, the range of bed spaces provided by Rowstel is designed to suit your needs. With affordability and security as its core values, Rowstel offers much more than just a roof over your head. It's a home away from home, providing comfort, safety, and peace of mind. With an ambitious goal of establishing a worldwide chain of establishments, Rowstel promises to bring cost-effectiveness, quality, and convenience to travellers and migrants everywhere.
Rowstel offers a glimmer of hope in a world where finding suitable accommodation is a daunting task. With Rowstel, the search for a place to stay becomes stress-free, providing comfort, affordability, security, and peace of mind for budget-conscious migrants.
In the face of the growing social issue of finding suitable accommodation for budget-conscious travellers and migrants, Rowstel offers an innovative solution. Its cost-effective and secure private cabins come with a range of bed space options, catering to diverse needs and budgets. With basic, standard, and premium options, Rowstel ensures that each individual finds a home away from home.
Gone are the days of endless searching for affordable and secure accommodation, for Rowstel has arrived to solve one of the biggest social issues faced by migrants, female students, and employees. Its affordable prices, secure facilities, and ambitious plans to establish a worldwide chain of establishments make it a promising solution for the growing need for safe and affordable lodgings.
Rowstel offers comfort, peace of mind, and security to all travellers, no matter where their journey takes them. It is more than just a roof over your head; it is a sanctuary for the weary and a revolutionary solution for those seeking safety and security. With plans to expand into a worldwide chain of establishments, Rowstel promises to bring its unique blend of cost-effectiveness, quality, and convenience to travellers and migrants everywhere.
Trust in Rowstel to be your shining beacon in a world of uncertainty where affordability, comfort, and security are always within reach. Its cosy and secure private cabins make it easy to call Rowstel your home away from home. No longer will individuals have to settle for subpar lodgings or sacrifice safety for affordability. With Rowstel, they can enjoy the best of both worlds and rest easy knowing that they have a safe, affordable, and comfortable place to call home.
Rowstel is a new project that plans to launch over 4000+ affordable accommodations in Indian cities over the next 10 years. With a range of private cabins equipped with basic, standard, and premium bed spaces, Rowstel aims to provide a cost-effective and secure solution to the accommodation challenges faced by budget-conscious travellers, migrants, and employees. The project is staffed by a team of highly qualified management employees, ensuring its operation runs smoothly, and cities have been categorized into tire 1, tire 2, and tire 3 for effective implementation. Rowstel promises to bring comfort and affordability to travellers and migrants worldwide, with plans to expand into a global chain of establishments.
Rowstel's private cabins come with luxurious amenities, including a private bathroom, air conditioning, high-speed Wi-Fi, and digital door lock systems with CCTV for your peace of mind. There's also a car park, bike parking, laundry room, health club, and mini supermarket for your convenience. The on-site cafeteria provides a diverse range of traditional food, and the gust lounge and dining space offer opportunities to socialize with others. Rowstel prioritizes security, and there's 24/7 access to drinking water and a backup electrical generator, along with a solar energy source, to keep everything running smoothly. Experience the beauty of Rowstel and enjoy a world of luxury that promises to provide an escape from the ordinary
Sharhabeel Parambil has brought about innovation in the property development industry with the concept of Rowstel. After achieving success in his first project, he plans to bring two more cutting-edge projects to Calicut. The first is Kerala's 1st Shopping Street, offering over 1000 commercial shops, car and bike parking spaces, and entertainment options. The second is Kerala's 1st Cyber Cottage, a gated residential community equipped with advanced technology. Passionate about making life easier for people, Sharhabeel's drive and vision have made him a true innovator in a world where convenience and technology are key. Rowstel promises to bring comfort, convenience, and affordability to people everywhere.
If you have any objection to this press release content, kindly contact pr.error.rectification[at]gmail.com to notify us. We will respond and rectify the situation in the next 24 hours.