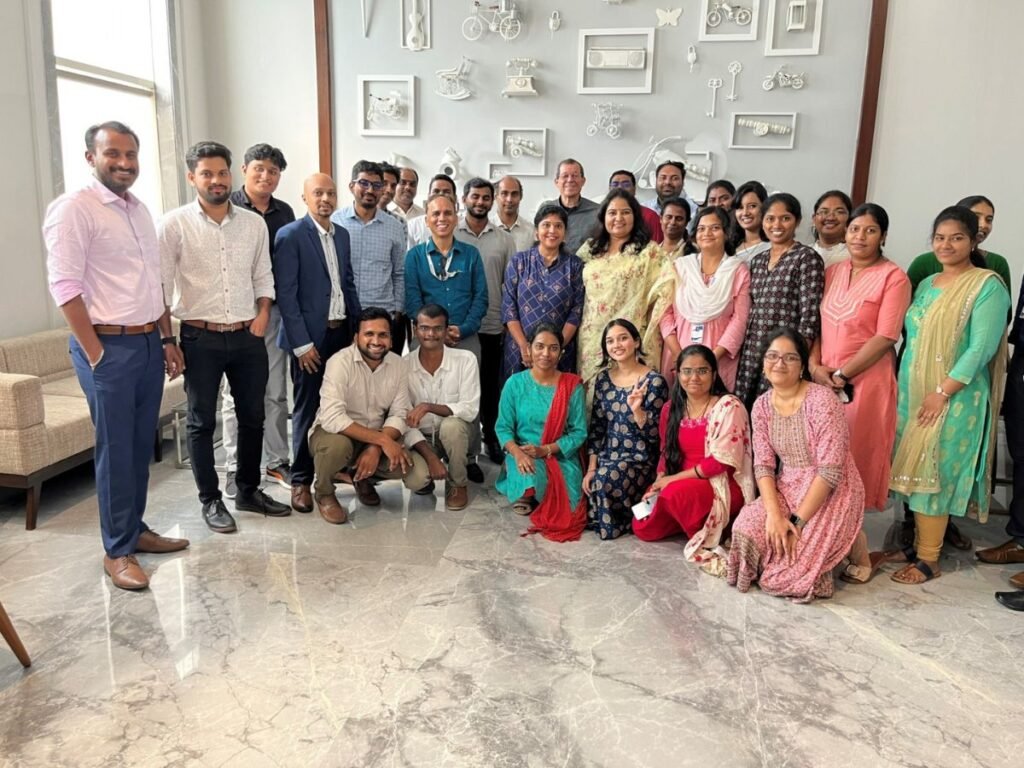 Hyderabad (Telangana) [India], February 27: Arroyo Consulting LLC, a leading provider of on-shore/near-shore technology services, recently announced its expansion plans in India following the visit of CEO Luis Sanchez to its Hyderabad office. The company has been providing cloud services, custom software development, product development, mobile app development, and more since the beginning of this year.
During his visit, Luis expressed his admiration for the bright and talented team in India, and he was particularly impressed by the fact that the office has a higher percentage of women, which is not common in the tech industry. The visit also included work sessions, training days, team awards, and visits to emblematic sites in the city.
Arroyo Consulting LLC is dedicated to investing in its employees and believes that their expertise in the IT Services industry, specific to Cloud Consulting, Mobile, and Project Management on Agile, makes them a valuable asset to clients in the BFSI, Retail, and Ecommerce verticals. For 13 years, Arroyo has been supporting Fortune 500 clients in the USA and other regions.
CEO – Luis Sanchez of Arroyo Consulting LLC expressed his excitement about the company's expansion plans in India and their commitment to providing the best solutions to clients. Furthermore, Vijay Kumar, Director of Arroyo Consulting in India, shared that the company plans to extend its operations to Bangalore and other major cities where there is high demand for software professionals.
Arroyo IT Solutions Pvt Ltd, a subsidiary of Arroyo Consulting LLC, was established in Hyderabad, India, with a vision to deliver unparalleled cutting-edge technology solutions in Cloud, Mobile, AI and Agile services to Fortune 500 companies across the globe. With a team of highly skilled techno-functional experts specializing in Financial, Banking, Audit & Tax, Investment Management, and E-commerce domains, Arroyo IT Solutions is committed to providing cost-effective and high-quality IT solutions to our clients. To discover the full spectrum of services offered by Arroyo IT Solutions, please visit their website at https://arroyoconsulting.net/.
In conclusion, Arroyo IT Solutions' expansion plans in India, led by their talented and dedicated Director, Vijay Kumar, demonstrate their commitment to providing high-quality technology services and investing in their employees. With a growing team of software engineers and expertise in various industries, Arroyo IT Solutions is poised to become a leader in the technology sector in India.
In addition to its consulting and IT services, Arroyo Consulting is committed to giving back to the community through its CSR Activities. They support various initiatives focused on education, healthcare, and social welfare.
Overall, Arroyo Consulting LLC is a leading management consulting and IT services company that is dedicated to helping its clients achieve their business goals through a range of innovative and customized solutions. With a focus on diversity, inclusion, and social responsibility, Arroyo Consulting is poised for continued growth and success in the future.
If you have any objection to this press release content, kindly contact pr.error.rectification@gmail.com to notify us. We will respond and rectify the situation in the next 24 hours.